Aug
26
2019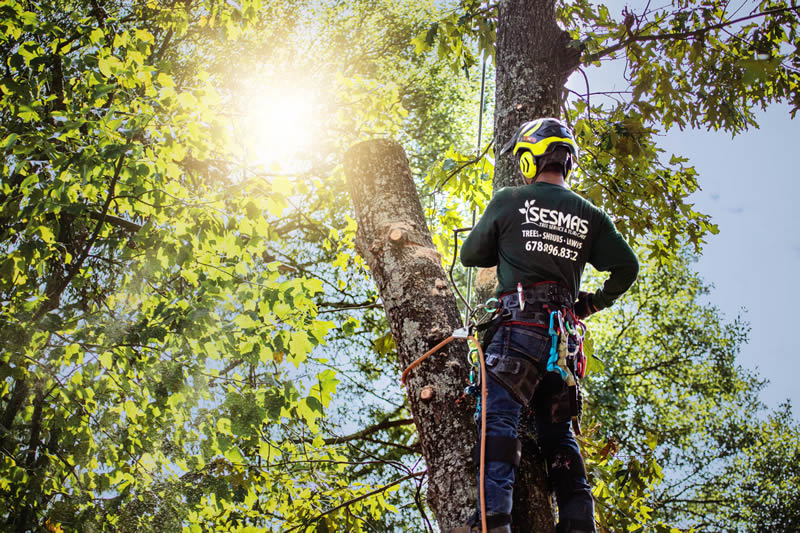 How to Know If Your Trees in Danger of Falling?
No doubt, trees are a piece of attraction to any home; they provide shade and beauty to the yard, but having a hazardous tree can problematic. Strong winds from thunderstorm or hurricane can shed parts of its branches or send the whole tree toppling on your roof.
As a result, damages caused by fallen trees are usually expensive to fix. Also, weak or damaged trees could pose a danger to you and your loved ones. To ensure all your trees are safe, the service of a professional tree care company will be useful.
At Sesmas Tree Service, we are committed to helping you identify structurally unstable trees that could topple over and pose a danger to you and your family. Contact us today for professional tree removal and care services.
Fortunately, trees often give warning signs before they topple over. When you're unsure if a specific tree is on the verge of falling, below are some of the tell-tale signs.
Leaning Trunk
A healthy and mature tree will usually grow straight out of the ground. When a tree leans more than 15 degree due to the wind, this condition indicates potential root damage. You can take a step further to evaluate the growth patterns of trees in your lawn. An unusual and significant leaning of a particular tree means there's a risk of toppling over. Contact Sesmas Tree Service for the solution.
Abnormal Self-Pruning
When a tree starts dropping its branches, this could lead to the formation of cavities inside the trunk. While a hole forming in a tree trunk doesn't necessarily mean there is danger; it's good to contact a tree specialist to access the health of your tree.
Split Trunks
Depending on the species, a developed tree should have a solid trunk that gives support to the branches. Disease or internal damage could cause the tree to split into multiple trunks. Split trunks lack the structural stability to support a mature tree and may lead to dead branches.
Rotten Roots
When you notice mushroom growth around the base of a tree, that's often an indication that the tree is rotten inside. Another sign is the growth of fungi on the trunk. When you notice these signs, do not hesitate to contact a tree care company.
Signs of Disease
Yellow leaves, discolored back, and falling branch are often warning signs of disease. Also, a tree losing leaves from the outside means there's a problem with the root zone. When you notice these and other unusual growth patterns, a certified and experienced tree professional from Sesmas Tree Service will determine the problem, formulate a tree health treatment plan or remove the tree, if necessary.
What to Do About A Dangerous Tree
Do not hesitate to consult a qualified tree professional when you notice a potential hazard. Procrastinating your tree care could be detrimental to the health of the tree and your property.
If you need a certified and experienced tree care company, professionals at Sesmas Tree Service are ready to help you. Contact us today for a consultation or emergency tree removal services.
Sesmas Tree Service
Rated
4.7
out of
5
based on
71
ratings and reviews.