Apr
1
2019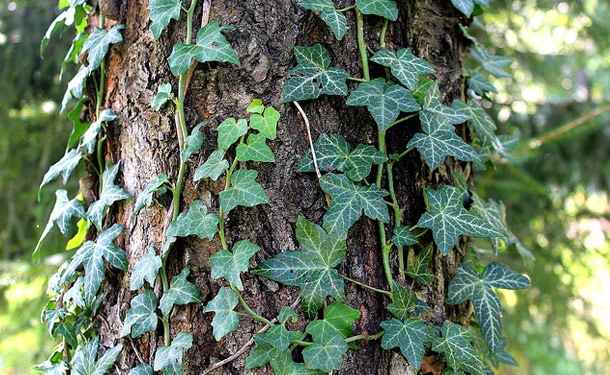 Types of Tree Ivy in Georgia
Georgia is a state that has unique ecological diversity with some species of trees surviving in specific and restricted environmental conditions while others find it difficult to germinate. From the flat-woods and swamps of the South and the high mountain ridges of the north, you can get different types of Ivy, including the "true Ivy" creeping around your trees.
So, what's the big deal about the growth of Ivy around your trees?
Depending on the type of Ivy that is growing on your tree; however, at the initial stage of its' growth, it could look attractive and nice. But in most cases, you need to recede the invading vines because your tree doesn't feel right about the leafy green growth.
Why is it recommended to remove Ivy from your trees?
Ivy competes with your tree for the supply of water and nutrient.
Most Ivy species are aggressive and could be getting more of the nutrients than your tree
When your tree is invaded by Ivy, it could block sunlight from getting to the branches
An Ivy invasion could deteriorate the health of your tree and could expose it to pests.
It is not advisable for homeowners to allow Ivy to creep around their trees no matter how greenish and attractive they may seem, you need to get them removed.
If you've noticed a massive growth of Ivy around your tree and you don't have the time or skills to remove them, then, you need the help of professionals from Sesmas Tree Service. Call the experts at Sesmas Tree Service now to schedule tree care, trimming and tree removal service in Atlanta rea.
Types of tree Ivy in Georgia
The English Ivy
This is the dominant species of Ivy you could find in Georgia and it belongs to Hedera family. This type of Ivy is known to choke out other plants because of its aggressiveness and fast growth. It is known in some areas as weed or an invasive plant.
The English Ivy grows faster than others and can climb your trees, building, and fences when the homeowner does not take swift action. It could weaken your tree within a short time of the invasion in addition to exposing it to bugs and diseases.
As a matter of fact, every homeowner should consider the growth of the English Ivy as an emergency because of the damages it could cause to the growth and well-being of your tree.
The Ground Ivy
This species is also known as creeping Charlie but it does not climb trees like the English Ivy, and it grows with purple flowers that are beautiful from mid-February to mid-March. Nevertheless, it could constrain the nutrients that are available for your trees, and that is why it is known as an invasive weed.
The Boston Ivy
Though it is called Boston Ivy, it is originated from Korea, Japan, and northern China. It could also be called the grape ivy or Japanese creeper. When allowed to grow, it can crowd your tree, fences, and walls (especially masonry and wooden walls)
Though it is not popular in Georgia, it should not be allowed to grow around the trees since it could weaken the branches and compete with the nutrients.
The Poison Ivy
As the name implies, it produces poisonous oil on its stem and roots and could completely engulf shrubs as well as encircle tree trunks of all sizes.
Some of the Ivy species mentioned can also be found in your gardens, waste spaces and other locations in your property. However, the most affordable and effective course of action to take when you notice the growth of Ivy around your tree or garden is to call professionals at Sesmas Tree Service.
Sesmas Tree Service
Rated
4.7
out of
5
based on
71
ratings and reviews.